Peanut Salsa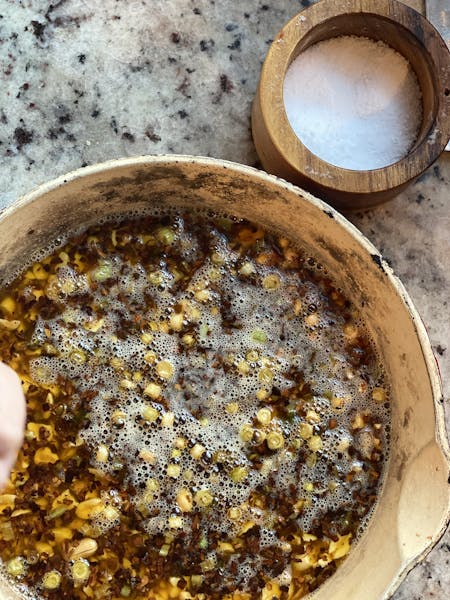 This is one of my all-time favorite condiments. We make a version with cashew nuts at the restaurant, but almost any nut and seed combination will work great. It adds heat, flavor, nuttiness and great texture to dishes.
3/4 cup safflower oil (or other neutral oil)
3/4 cup peanut oil
1/2 cup roasted & salted peanuts (easy to swap other nuts and seeds)
1/2 cup scallions, chopped
1/2 cup sesame seeds
1/2 cup dried chili flakes (chipotle are great for some smoke)
1 teaspoon toasted sesame seed oil
1 teaspoon salt (plus more to taste)
Heat oils over high heat until they reach 375.
Add peanuts and scallions and cook until scallions start to darken.
Add sesame seeds, sesame oil and chili flakes, and remove from heat.
Season with salt and pepper.