Batch Fizzy Margaritas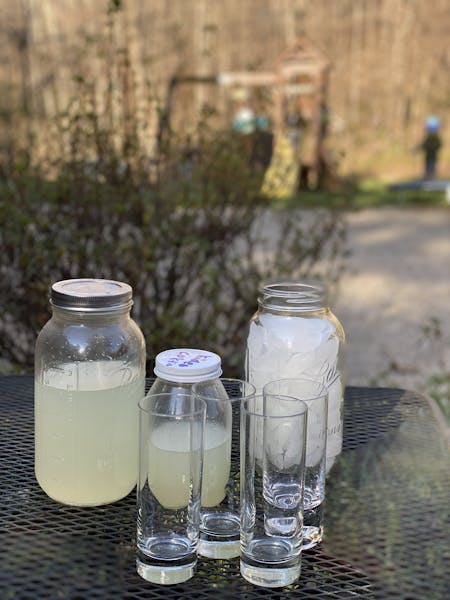 At home when we're hanging with friends and family during the summer, this is our go to batch cocktail. It's basically the house Mexicue marg recipe finished with sparkling water to lighten it up a bit. We make it in advance, keep in the fridge and then add sparking water right before serving.
1.5 cups tequila
1.5 cups mezcal
1.5 cups tripple sec
1.5 cups lemon and/or lime juice (fresh squeezed is key!)
simple syrup, honey or agave syrup to taste
1 can sparkling water plus more to taste
Add all ingredients to a large pitcher or mason jar and stir to combine thoroughly. Add sparkling water and taste for additional sweetness.